Women's Outdoor Education Nepal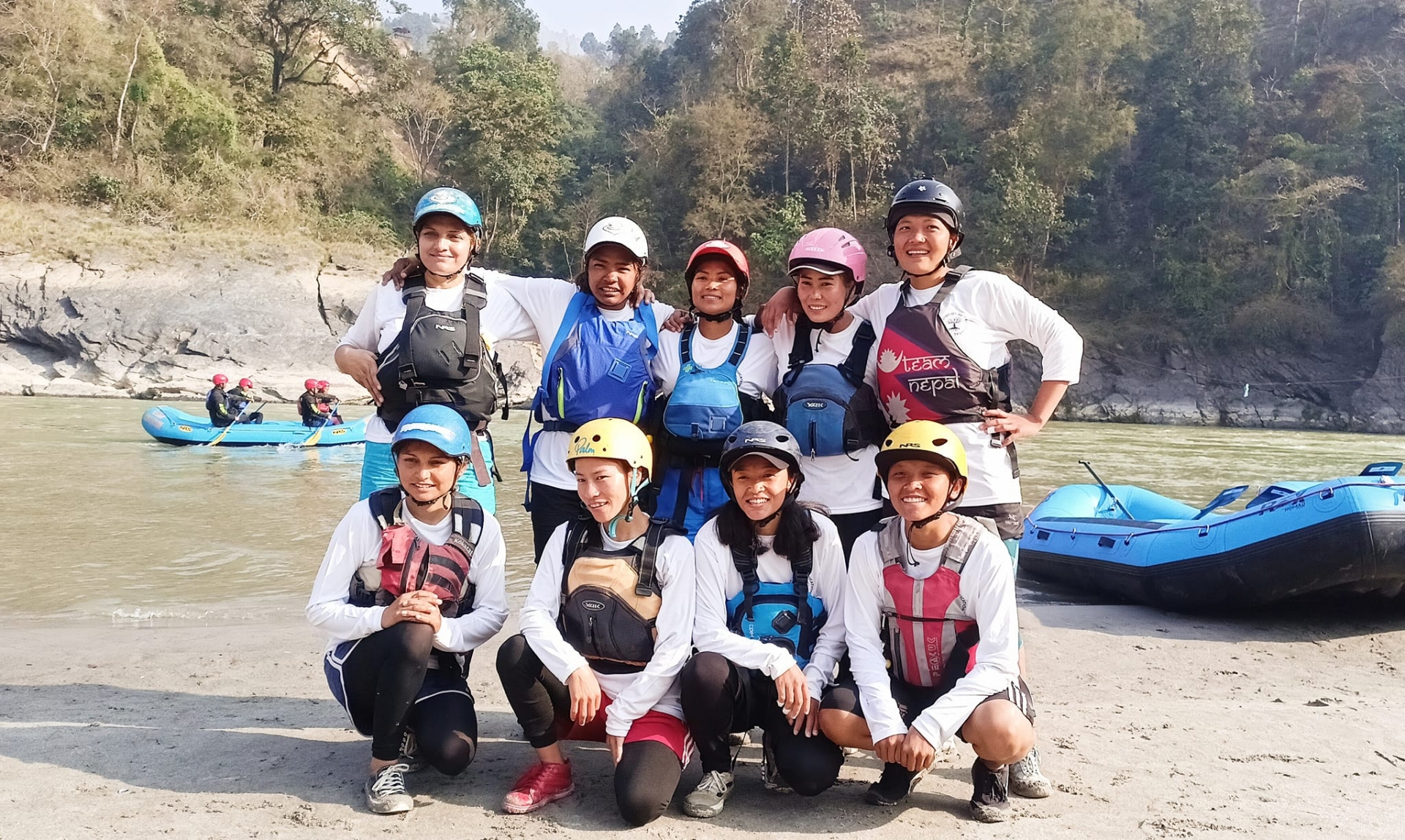 Train women for well-paid jobs as rafting guides and trekking guides
Project LifeTrek wants to change the patriarchal society of Nepal and work for more gender equality that women deserve. Everyone should have the right to make their own choices that make them feel happy. Our mission is to empower, motivate and encourage women and young girls. We like to see them choose their path and start working in outdoor adventures by providing them with the necessary skills. Those skills will give them opportunities to chase their dreams and defy the barriers that stand in their ways.
The Issue
In Nepal's patriarchial society good jobs for women are hard to come by and good jobs require training which is often expensive and also hard to come by. Nepal is a country rooted in tourism and opportunities abound for well-trained women as river rafting guides and trekking guides. Until now, however, few opportunities exsisted for a woman to get the training and experience needed to enter the labor force in these areas. Due to a lack of opportunity at home in Nepal, many women have migrated out of the country for employment but research by the Swift Foundation has shown that job migration is also among the leading causes of human trafficking.
We need your help to buy the tools and equipment needed to carry out our training programs. We need a raft, paddles, helmets and life jackets and we need your donation to acquire them. We've been borrowing equipment from rafting companies in the off-season but that severly limits our opportunities for training.
Our Solution
We create opportunities for women who hunger to learn to be outdoor professionals and be independent. We help those who want to change life in Nepali society.
We believe all women should have equal rights, opportunities, and freedom as men do. So our program aims to help young girls and women by giving them outdoor skill training, provide them guidance to be self-supported, and building their confidence.
Our mission is to give complete training in outdoor adventure for women so they can overcome the conservative society by doing something they love. After finishing training, they will work in the outdoor business as a guide, like rafting and trekking. Those skills will help them to feel secure and independent. They will also motivate more women to be self-empowered in the future.
Long-Term Impact
Anu Shrestha is the founder of this project which is called Project LifeTrek and is born and raised in Nepal. She has been working for 15 years in outdoor adventures as a rafting and trekking guide. By Choosing this profession, many doors have been opened - which would never be possible otherwise. Those long journeys with many obstacles taught her to live life in the way she wanted. Now, she is committed to making a change for young women in Nepal and changing people's minds to look more positively at women in society. Anu understands that if she was able to become a guide, other women can as well and her passion is to train them to do that.
Message
Our students can work as assistant guides in the rafting and trekking fields after all this training. They are not allowed to guide alone because they need to have a guide license from the government. To get a guide license, they should have two years of experience working in the same fields.
THERE IS A LIST OF THE EQUIPMENT NEEDED ATTACHED BELOW AS A PDF FILE.