Her Farm Films a media training program for women in Nepal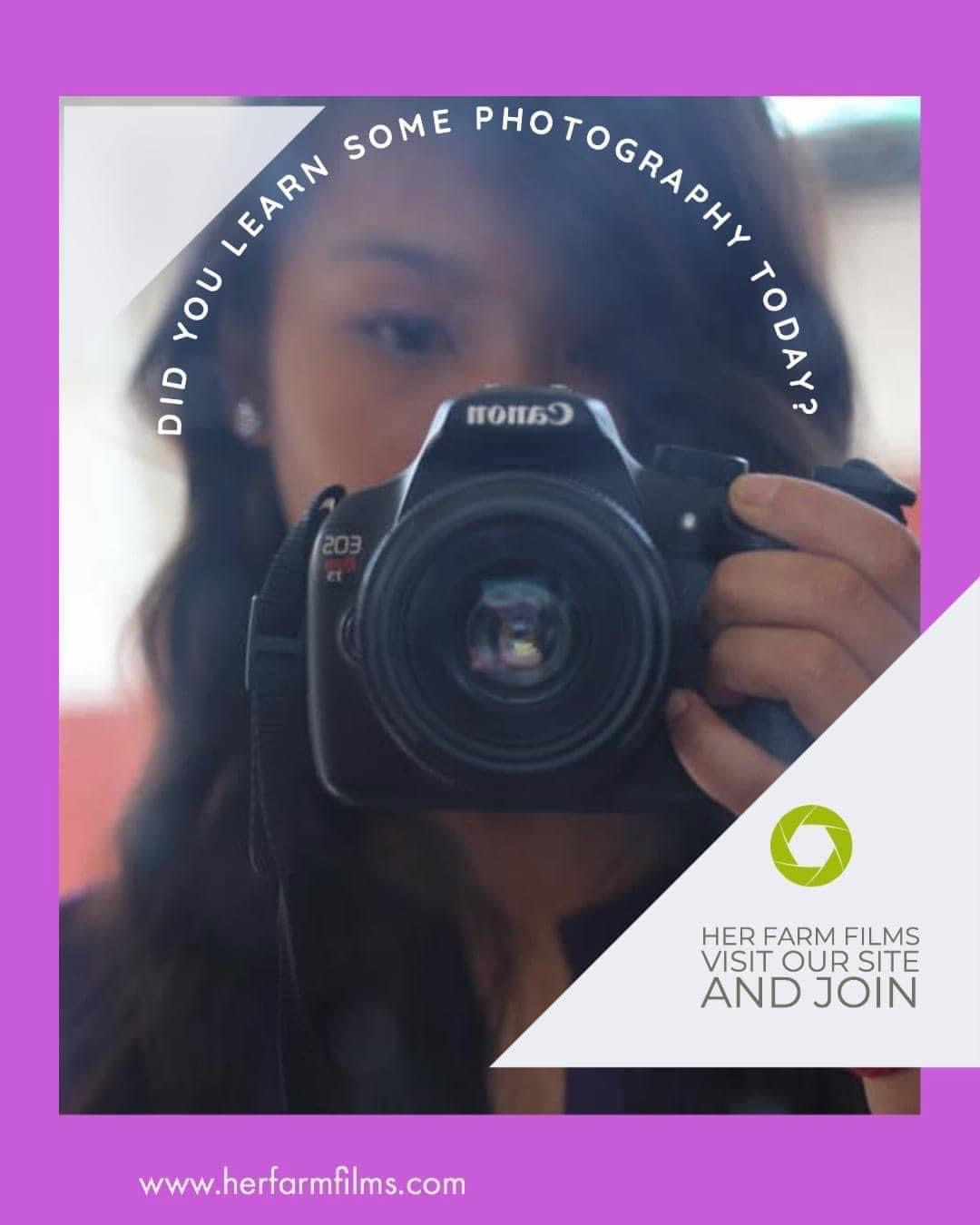 21st Century Skill Training for Women and a Community for Creative Women
Her Farm Films offers photography and filmmaking training to women and a collaborative experience that enables women photographers to share their work with other women. Our website www.herfarmfilms.com is a social network where online courses in photography and filmmaking are offered and where women can meet in a private online community, share their work and colloborate with other women interested in photography and filmmaking.
The Issue
There are many good jobs for women who have skills in photography and filmmaking. In Nepal marriages are big business and wedding photographers and videographers can earn good money. Many restaurants in Kathmandu now employ photographers to take group and individual photos of their guests. Food photography for these restaurants is growth area as well.
There's been a recent explosion in Nepal of creating content for YouTube, Tik Tok and Instagram and then allowing the platform to run advertisements during the content showing. Women in particular are doing well at this especially on Youtube. Herne Katha is one such YouTube channel that has 632 thousand subscribers and creates videos of life in rural Nepal. It's a team of two journalists, one male, one female. Good TV, featuring Ganga Lama (female) has posted over 1700 videos and received 99,342,369 views since starting in 2017. Ganga creates mostly news stories of her helping people in distress. She's ranked 79th out of the 100 top YouTube channels in Nepal. Priyanka Karki is the 89th ranked channel with 386k subscribers and 50,132,226 views to date. Both women are making full-time incomes from YouTube and Ganga has recently started adverting on her Tik Tok channel as well. Social media platforms like this open up huge new avenues for women to become entrepreneurs with access to training and equipment.
Access to technical/vocational schools is limited for women due to 3 factors. 1, lack of SLC or school leaving certificate, proving high school graduation is required. For young women from lower caste families the rates for graduation are low, effectively locking them out of both higher education and technical training. 2, citizenship. In Nepal, citizenship is not automatic and it's passed by blood lines, not the geography of the birth. For many lower caste women the historically low rates of family literacy has resulted in a lack of official paperwork recording births and unless one can prove their father and grandfather both held citizenship papers, the government will not grant citizenship. Some 800,000 people in Nepal are de facto stateless, mostly from the lower castes. Two of our own students at Her Farm Films lack citizenship papers. 3, money. Families are reluctant to invest money in their daughters. In Nepal it's said that educating your daughter is like watering your neighbors garden. The expectation is the daughter will marry (probably at a young age) and move to her husbands house, so spending money on her education is of no use. It's hard for a woman to get technical education and harder still to buy a camera. That's where Her Farm Films comes in. We educate with no prerequisites or conditions, save one, a desire to learn. Our students are using are cameras to create their stories and we are hosting their stories on our YouTube channel and using the income to create paid jobs.
Our Solution
We have 8 online courses consisting of 104 lectures. For many women, transportation and time are limiting factors to attending in-person classes. Women who can overcome those two barriers can utilize a combination of online learning and in-person learning at out Kathmandu studio. We encourage that to every extent possible but family obligations and lack of transportation are very real barriers. Our courses are 100% FREE as is training in person at our studio.
Our goal for 2022 is to be able to first train, then hire 5 women to work for Her Farm Films; two videographers, one photographer and two editors. These will be full time jobs unless it is necessary to make them part-time due to women's obligations in their homes. Her Farm Films has two YouTube channels, a Tik Tok channel and Instagram page we need to create content for and the jobs will be as content creators. Our state of the art studio in Kathmandu has everything needed to train and support women in these creative endeavors.
Long-Term Impact
Creating jobs for women is a direct way to stop risky work migration which is one of the leading causes of trafficking. Only 22.5% of working age women are employed in Nepal. Many women seek work outside the country and it's that employment migration that is a primary feeder to the trafficking industry. Few women know and understand the true risks of employment migration due in large part to the fact there are no women telling stories about this issue. Training women to tell these stories is the best way to "get the word out" to the larger female population.
As a highly patriarchial society, nearly all the media houses are owned by men and most of the journalists are also men. They have little interest in covering women's stories and in promoting the successes of women in Nepal. That task must fall to women to do themselves but access to training and equipment is very hard for women in Nepal. Once the narrator is changed, the narratives will begin to change too!
Message
In order to change the narrative, you must first change the narator. Until women can tell their own stories the stories will not be authentic.
If you'd like to support the salaries of women working at Her Farm Films with a small monthly amount, be sure to visit our page on Patreon https://www.patreon.com/HerFarmFilms