Know Before You Go, Stop women trafficking in Nepal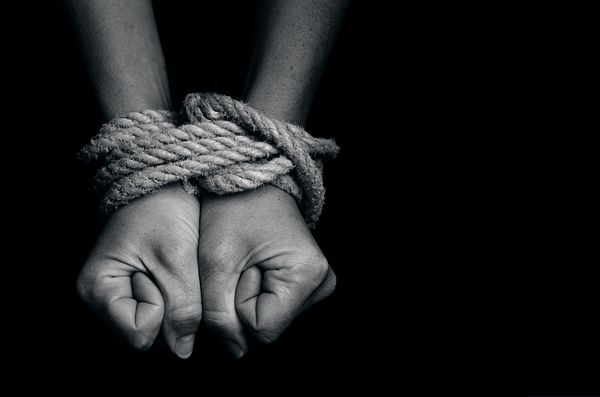 As many as 15,000 women and girls including 500 children are trafficked in a year
Every year women in Nepal are trafficked when they seek employment. Job brokers and agents mostly target young and vulnerable girls in poor financial conditions. Increasingly social media is being used to recruit women for fake jobs.
The Issue
Social media platforms are an ideal medium for recruting women to fake jobs that lead to trafficking both outside of Nepal and inside of Nepal. "Until a few months ago, Uma Tamang, 16, was working at a cafe in her hometown Pokhara. She had befriended one Aayush Aryan through Facebook. Aayush had promised her a job at a beauty parlour in India. Uma left her job for what she presumed was a better opportunity for her. "I was excited," Uma said. After all, Aayush had sent her a 'friend request' and she had shared her story with him. "I am a grade 10 drop out and my financial situation is not good, so when he offered to provide me with a job in Delhi, I trusted him.
Following Ayush's instructions, Uma went to Kathmandu, where she met a woman who would take her to Delhi. "There were two other girls with her. All of us were to leave for Delhi together," Uma said." Source The Kathmandu Post Kathmandu Post Story
Upon reaching Delhi, Uma was taken to a flat already occupied by several other Nepali girls. The girls told her that she was brought to Delhi for sex work, not for a job at a beauty salon.
Our Solution
Thousands of women are being suckered into fake job offers and ending up in dire straits every year. Using video the plan is to create posts on social media that educate women about how to recognize fake jobs and profiles on social media. There are at least a dozen telltale signs that spell trouble and the plan is to make sure women know them. Most social media sites have paid advertising campaigns where you can target specific demographics with accuracy and that's how I'm thinking we deliver the messages. We call it the "Know Before You Go " program to educate women about how not to fall prey to job offers that end up being trafficking offers.
Long-Term Impact
If we can save even one woman from trafficking this project will be worth it. Educating women about how to recognize traffickers on social media will keep women from ever meeting traffickers.
Message
There are many fine groups on the Nepal/India border working to stop trafficking. Our goal is to keep women from ever meeting traffickers.