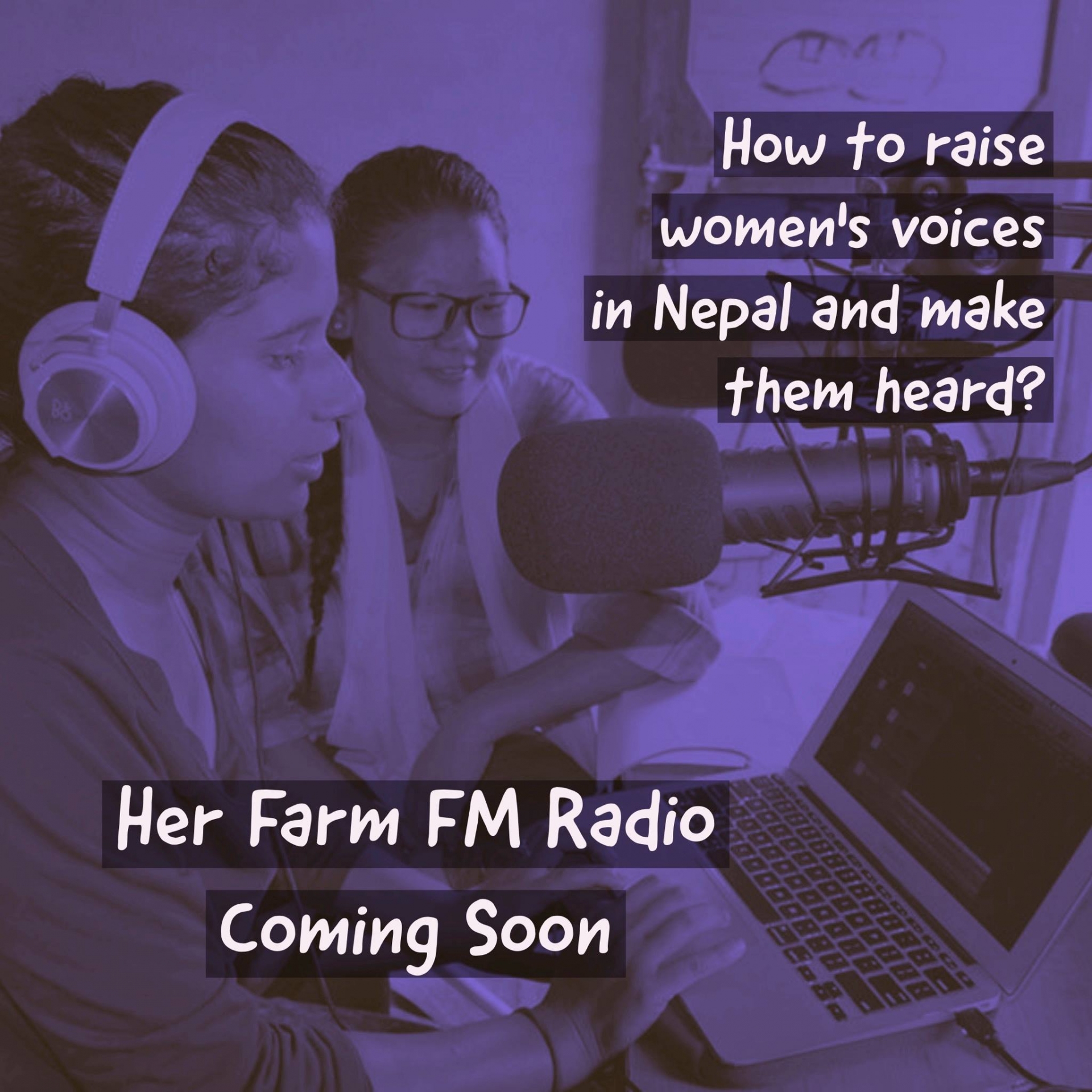 Her Farm Films and Her Farm FM Radio, empowering women's voices
The mission of Her Farm Films is to provide the training and equipment needed for Nepali women to produce short films, podcasts and radio programs about life in Nepal by women and for women.
The Issue
Journalism, photojournalism and film media are dominated by men in Nepal. According to one study, only 12% of all media positions are held by women. As a result, women are mostly portrayed in stereotypical roles or are the subjects of "gossip column" style reporting.
Nepal is on the brink of a new constitution but all indications are that new constitution will perpetuate discrimination against women in many ways. Missing from the conversation are the voices of women themselves. Very little is currently being done to increase access to the media for women.
Our Solution
Her Farm Films has the technology and the tools to train women to make short documentary style films and podcasts suitable for online distribution. With training and access to state of the art tools, women can begin to create a voice for women in the media that is crucially needed now and in the future.
Her Farm Films is a part of Her Farm Nepal (www.herfarmnepal.org) a woman owned and operated farm in rural Nepal and thus in a unique position to offer support and training as well as access to filmmaking tools and equipment. Our goal is to assist women to produce short documentary style works. We have the facilities for training at Her Farm. We will, in addition produce podcasts on women's issues and operate a low-power, woman operated FM radio station where local stories of women from the village can be produced and distributed.
Long-Term Impact
The narrative changes when you change the narrator. Getting the voices of women heard is a crucial step in changing the conditions for women in Nepal. Ranked as one of the worst places on earth to be a woman, Nepal is a highly paternalistic society that affords little to no chance for women to get behind a camera and tell the stories of women. We will change that and acquire a voice for women in Nepal.
Message
It's a simple formula: If you increase the number of female filmmakers, there will be more women experiencing all manner of life on-screen — and the more there are, the easier it will be to condition women and men to relate to female protagonists.